Dr. Francis Park, DVM (Practice Owner, Chief Veterinarian)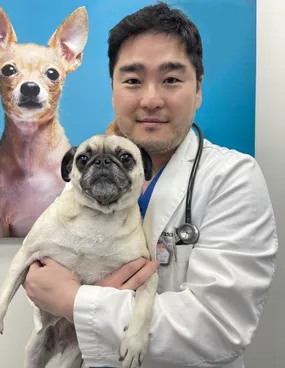 In 2009, he received California Veterinary License after finishing his clinical rotations from Cornell University, Ithaca, NY.
Dr. Park has been happily married since 2008 to his wonderful wife, Juhee. They are the proud parents of two kids and a pug named Mocha.
At the end of 2015 Dr. Francis Park took over South Hills Animal Hospital from its previous veterinary doctor-Dr. David Sohn.
In his spare time, he enjoys spending time with his family in Disney or playing golf.
---
Dr. Thomas Kim, DVM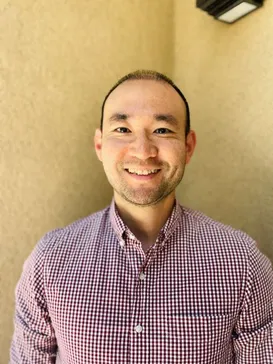 Dr. Thomas Kim was born in Los Angeles, California and moved to Korea when he was 3 years old. When he was 18 years old, Dr. Kim returned to California to pursue his undergraduate education in Biochemistry at University of California, San Diego (UCSD). Dr. Kim received his Doctor of Veterinary Medicine from Western University College of Veterinary Medicine in 2017. As of January 2023, Dr. Kim joined South Hills Animal Hospital where he quickly endeared himself to both clients and staff.
Dr. Kim enjoys performing general surgeries and managing general medicine cases, and he loves improving a pet's health by providing exceptional medical care and sharing what he learned through his education with his clients. Dr. Kim is bilingual, having fluency in both English and Korean. In his free time, Dr. Kim enjoys spending time with his wife and daughter, and also enjoys playing soccer and golf.

---
Dr. Young Joo Kim, DVM, MS (Orthopedic Specialty Surgeon)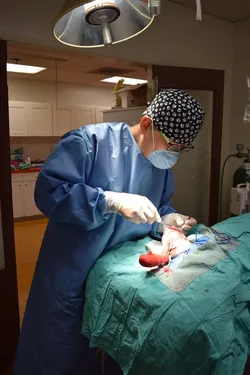 Dr. Kim received his DVM degree from Seoul National University, Collage of Veterinary Medicine, one of the most prestigious schools in South Korea. He also earned a M.S. from the same school in Veterinary Anatomy and Histology. In 2002, Dr. Kim finished the E.C.F.V.G. (Educational Commission for Foreign Veterinary Graduates) program at the Cumming's School of Veterinary Medicine at Tufts University (TCSVM) in North Grafton, Massachusetts. He completed a one-year internship at All-Care Animal Referral Center and later spent several years as an emergency and ICU clinician in Southern California. He has been with Central Orange County Emergency Hospital as an emergency veterinarian since 2010.
He has finished his surgical residency training and preparing for the article and board certification at Surgical Group for Animal in Torrance. Dr. Kim also worked for two years as a facilitating veterinarian at Western University of Health Science, College of Veterinary Medicine. He has been
preparing to become a board certified veterinary surgeon. In his free time, Dr. Kim enjoys mountain biking. He is also taking private pilot training.